For connoisseurs ... For ADVENTURE HUNTERS ...
20 -24 dni
Islamabad → Skardu  → Askole → Baltoro glacier → Biafo glacier → Hispar → Snow Lake (4 877 m npm.) → Hispar Pass (5 151 m npm) → Kani → Hunza Valley → Gilgit → Islamabad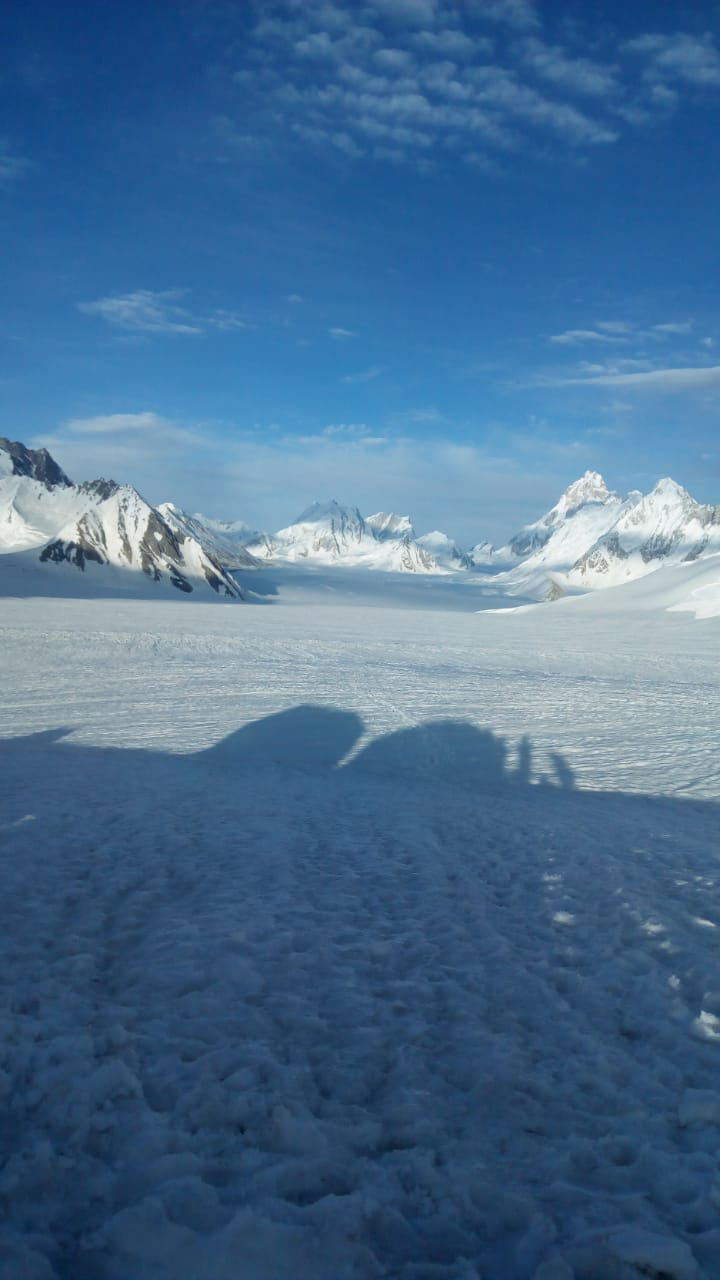 Theoretically not too demanding trekking. Without reaching very high altitudes. The highest point on the route is the Hispar Pass (5,151 m). Theoretically, it lasts long enough that you can acclimatize avoiding the effects of height. The whole trek lasts about 21-22 days. Theoretically ... In practice, however, the main taste of this trek is the transition from the Hiaspar base through the Snowy Lake (Lukpe Lawo - 4 877 m above sea level) and the Hispar pass to the Kani base. It is an area of ​​glacier covered with a lot of crevices. It requires excellent field orientation, excellent knowledge of the glacier and extensive experience to ensure a safe transition. If you want to take the challenge, if you want to test yourself - come with us.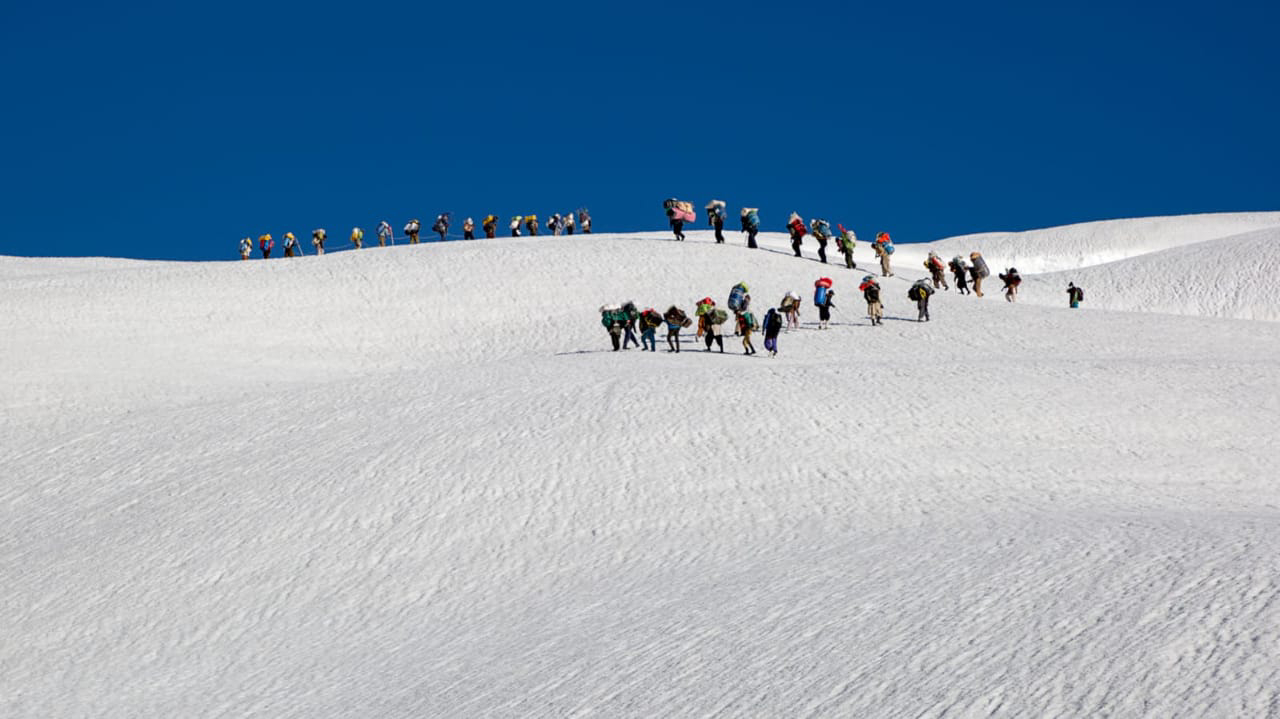 Snowy Lake is a 16 km high alpine glacial basin at the top of the Biafo and Hispar glaciers flowing down from the Hispar pass and together forming a 61 km ice river. The area was given the name by Martin Conway, the first foreign guest to visit this place in 1892. Researchers believed that Snowy Lake could be a glacial cap similar to those found in polar areas. It is extremely difficult to get. Annually, only about 200 people visit this place because of its inaccessibility. Seven mountain passes are visible from the Snow Lake area: Sukha La, Hispar La, Khurdbin La, Lukpi La, Skam La, Vergrove Pass and Sim La.
Treking starts from Skardu through the Bradlu Valley to Askole from where it initially goes in the direction of K2 and then through the Biafo glacier leads to the Hispar pass. The descent through the Hunza valley leads to Gilgit. 
This trip, like other trekking in Pakistan, has one more great advantage, it allows you to commune with the natural beauty of nature, with adventure. It differs from events organized in commercial places, where only the known name of the place matters, but the number of tourists staying in them at the same time prevents a real "survival" of these places ...
Therefore, if you want to experience ADVENTURES, if you want to get to know the REAL culture and tradition, if you want to commune with NATURE minimally changed by man - we invite you to Pakistan with us
Price per person (20 days trek): 1700 USD
Do you have a question or suggestion? Do you want to come with us?
Check:
What does the price not include
Dates for expeditions and trekking
Photo gallery