For extreme climbers this is only the beginning
17-23 days
Islamabad → Skardu  → Askoli → Baltoro glacier → Concordia (4 600 m. a.s.l.) → K2 Base Camp (~5 000 m a.s.l) → Islamabad
For all other dreams ... See K2 up close ... The most difficult peak in the world ... Feel his breath on you ...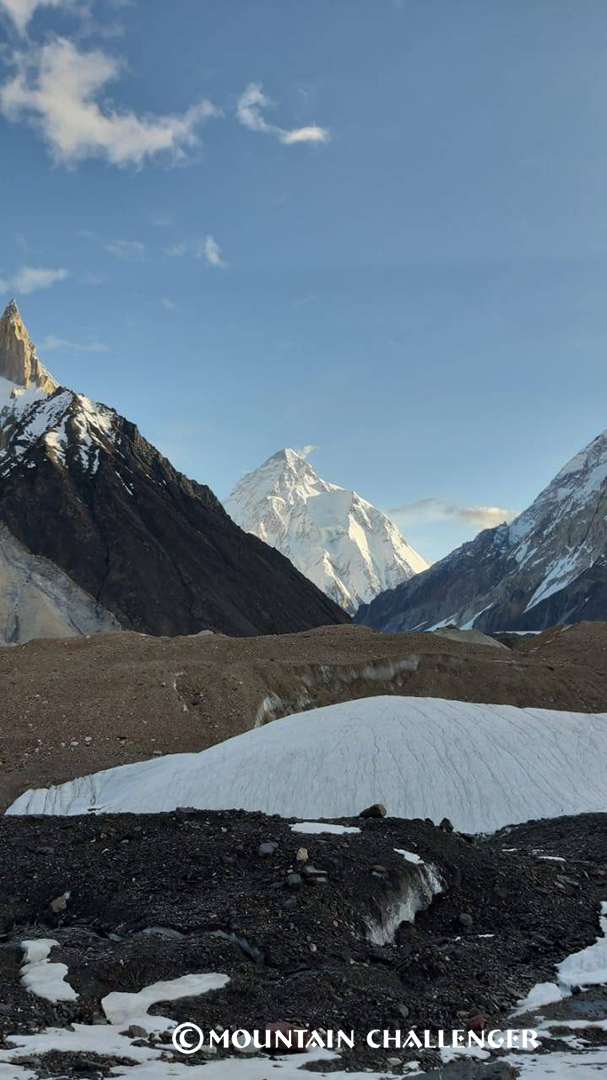 Karakorum - the second highest mountain range in the world located on the border of Pakistan, China and India. This mountain area belongs to the most glaciated in the world. These mountains have the largest mountain glaciers in the world outside the polar regions and after the Fedczenki glacier in Pamir (length 77 km). The longest glacier, Siachen, is 71 km long. Karakorum is located in an important nodal area connecting large mountain ranges: Himalayas, Hindu Kush, Kunlun, and Pamir.

K2 (8611m a.s.l.) is under the Pakistani administration and is part of the Gilgit-Baltistan region. It is visible from the Baltoro Glacier, due to the unique isolation K2 did not have a local name here in the past. Trekking to the K2 base and Gondogoro pass are among the most popular in this area. In addition to being able to see the most difficult peak in the world, their attractiveness is related to the environment in which trekking participants move. Many peaks in the surroundings exceed 8000 m a.s.l. You can see Broad Peak, Gasherbrum I (8068) and Gasherbrum II (8035) from here. You can also see slightly lower because exceeding 6,000 m but equally famous peaks of Gtrand Trango Tower and Biaho, known as one of the most beautiful and the most difficult rock climbing walls in the world.
Usually trekking to the K2 base takes 14 days. The highest point reached during trekking is around 5,000 m (K2 Base Camp). Because we have experience in organizing such trekking, you can feel safe with us. The guides are well trained in the operation of equipment and belaying, and porters are also very experienced in handling such trekkings. They belong to the Balti people and are one of the most durable in the world.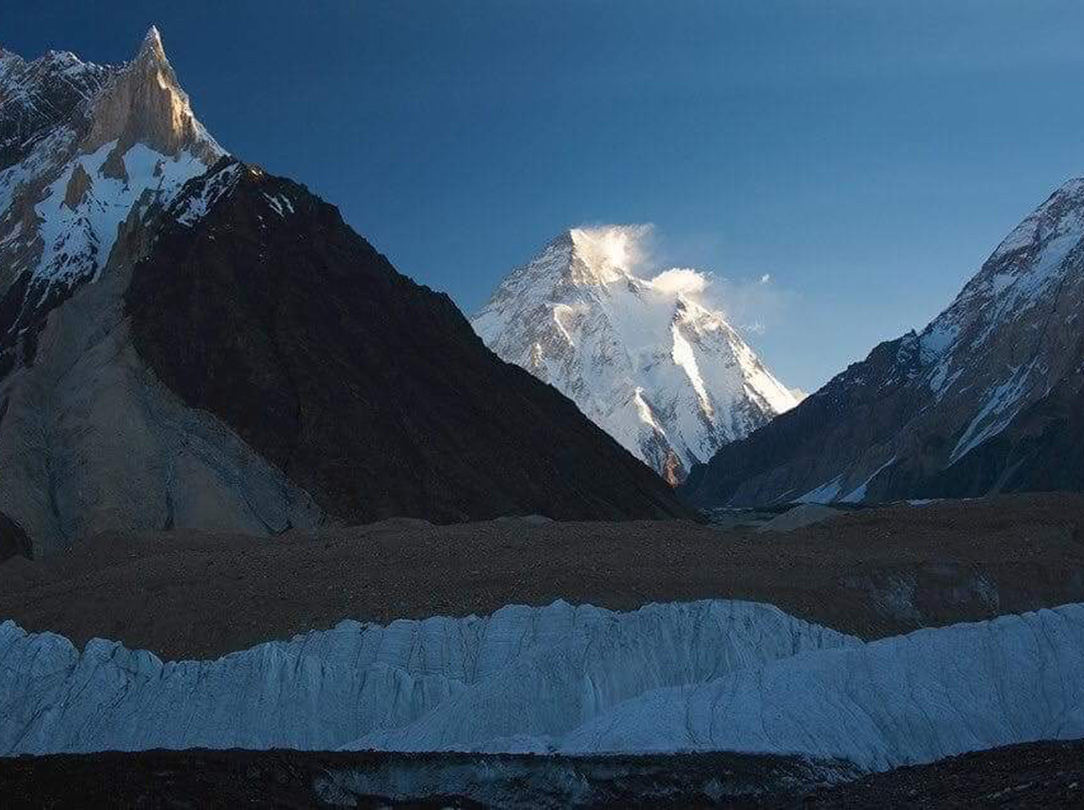 After arriving from Islamabad to Skardu and reaching Askole, where the road ends, you can start trekking. The next 7 days spent on the Baltoro Glacier will allow you to reach Concordia (4,600 m a.s.l.), the place where Baltoro glaciers meet (area is about 755 km² and length is 62 km), Godwin Austen and Gondogoro. After a one-day stay in Concordia, where you can admire: K2, (8,611 m), Gasherbrum I (8,080 m.), Broad Peak (8,047 m.), Gasherbrum II (8,035 m.), Gasherbrum III (7,946 m.), Gasherbrum IV (7.932 m.), Masherbrum (K1) (7.821 m.), Chogolisa (7.665 m.), Muztagh Tower, (7 273 m.), Snow Dome (7.160 m.), Biarchedi (6.781 m), Mitre Peak (6.010 m.) Then we go to K2 Base Camp. After returning to Concordia, you can go back to Skardu, and then to Islamabad.
Approach to the Base under K2 can also be a goal for those who want to face more serious climbing challenges. You can climb, for example, K2, Broad Peak, Gasherbrum I (8068) and Gasherbrum II (8035) after obtaining the appropriate permits. Trekking is intended for all people who have a bit of mountain experience and average physical fitness ... This expedition, like other trekking in Pakistan, has another great advantage, it lets you experience the natural beauty of nature, with adventure. It differs from events organized in commercial places, where only the known name of the place matters, but the number of tourists staying in them at the same time prevents a real "survival" of these places ...
Therefore, if you want to experience ADVENTURES, if you want to get to know the REAL culture and tradition, if you want to experience the NATURE minimally changed by man - we invite you to Pakistan with us
Price per person (17 days trek): 1600 USD
Do you have a question or suggestion? Do you want to come with us?
Check:
What does the price not include
Dates for expeditions and trekking
Photo gallery