King of Shigar invites you
17 days 
Islamabad → Chilas → Skardu → Arando → Wakhuod Camp → Base at Bargon Cho → Bargon Cho (5 767 m above sea level) → Wakhuod Camp → Skardu → Naran → Islamabad
You do not have a long vacation?
Have you fallen in love with Karakoram trekking and dream about new challenges?
Feel the majesty of King Bargon, feel the royal freedom at the top...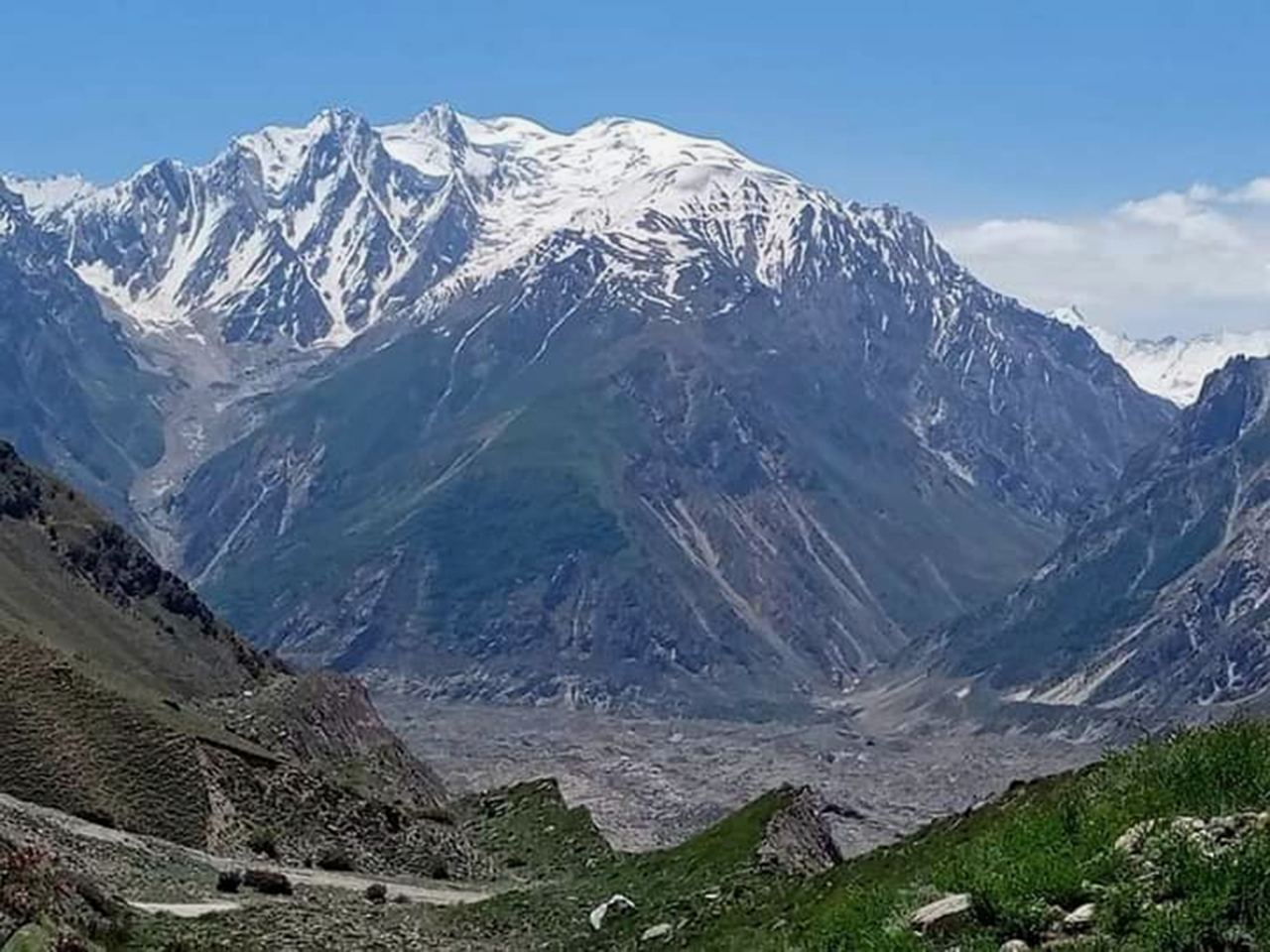 The summit that we propose to you to conquer is proudly named Bargon Cho, meaning King Bargon. Its massif rises above the village of Arando in the Shigar Valley. And at its feet, the Chogolungma glacier flowing from the top of Spantik ends and the River Shigar begins its course. Rising above the green meadows and fields of Arando, the Bargon Cho dome, covered with snow all year round, invites you to climb. The close proximity to the settlements and easy accessibility mean that even people who can spend little time on mountain expeditions can reach a summit with a height of nearly 6,000 meters.
The adventure with Bargon Cho begins with the arrival in Islamabad. The journey to Skardu via the Karakorum Highway, which is part of the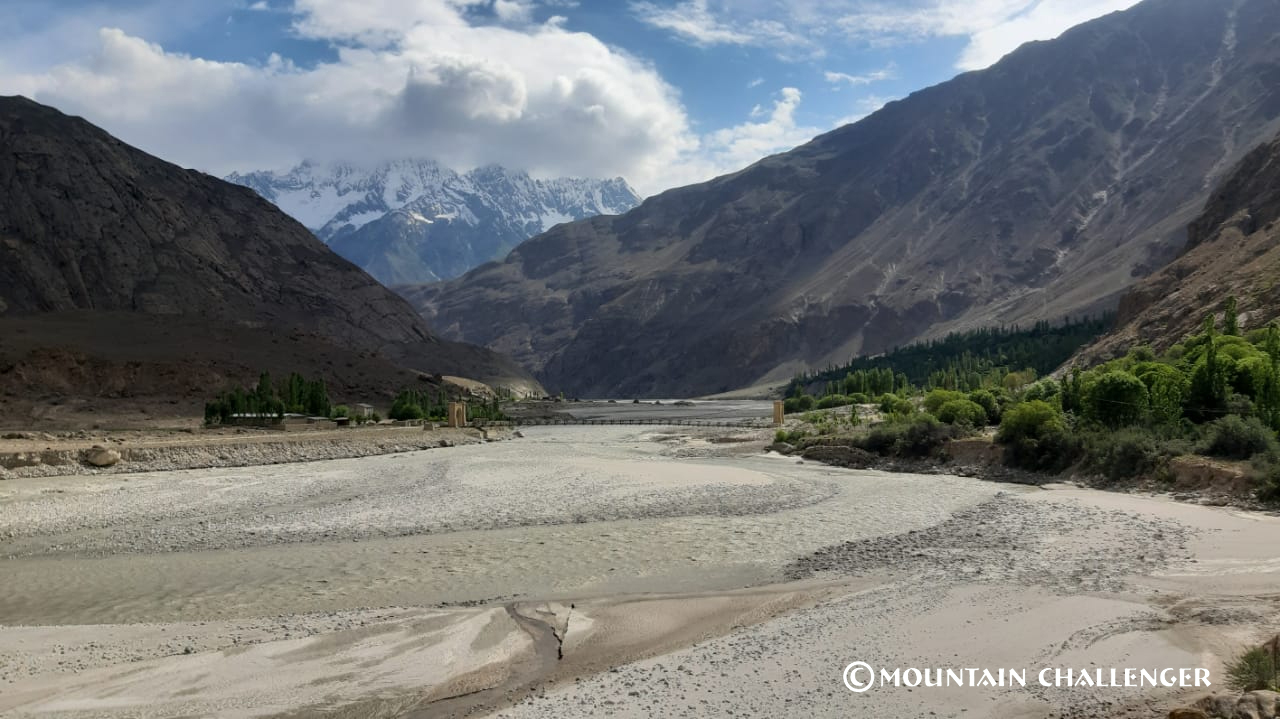 ancient Silk Road and the Babusar Pass (4 173 m a. s.l), provides unforgettable views and emotions. After reaching Skardu and resting at the hotel, we set off to Arando. Driving a jeep on an unpaved, very narrow road allows you to feel the specificity of northern Pakistan. A short walk from where you can reach the village by car takes us to where time has stood still. We can meet people for whom the facilitation of everyday life, obvious to us, is an unavailable luxury, but their hospitality and cordiality is captivating. After a few hours of trekking from Arando, we reach Wakhuod Camp and the next day to Bargon Cho Base Camp. The next day is intended for a short acclimatization in the Base and an acclimatization approach towards Camp 1. The next two days, weather permitting, are enough to reach the Bargon Cho peak (5,767 m  a. s.l.). From it you can admire a wonderful panorama with famous giants: Kanjut Sar (7,760 m  a. s.l.), Baintha Brakk (7,285 m  a. s.l.), Latok III (6,946 m  a. s.l.), Broad Peak (8,051 m  a. s.l.), Gasherbrum III (8,034 m  a. s.l.), Gasherbrum I (8,080 m a.s.l.), Masherbrum East (7,821 m a.s.l.), Khoser Gang (5,703 m a.s.l), Nanga Parbat (8,126 m  a. s.l.). After descending back to the Base and returning to Skardu, we go back admiring the Deosai National Park on the way. The second highest plateau after the Tibetan Plateau (3,500 to 5,200 m  a. s.l.) is a protected area. Established on December 4, 1993 to protect the Himalayan brown bear, the National Park offers great spaces and views. Amazing meadows, lakes and rivers and the Karakoram chain on the horizon will leave a mark on your heart and will constantly invite you to return to this unique place.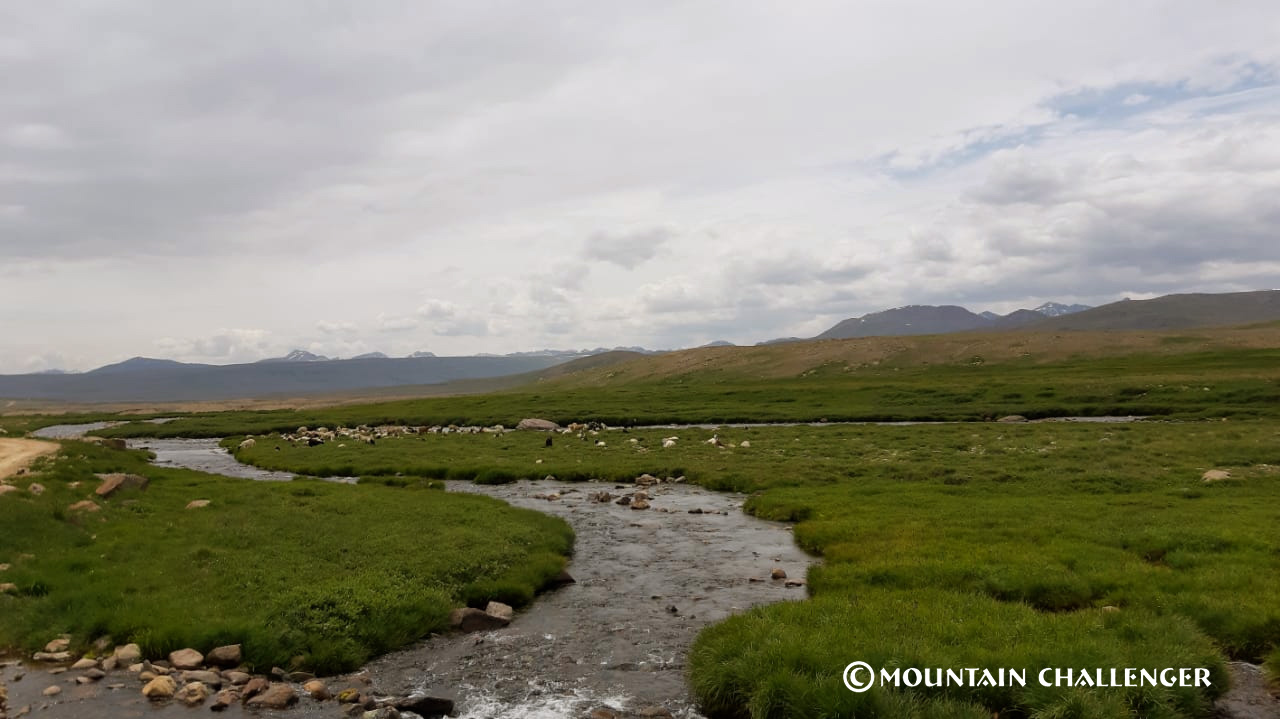 This trip, like other trekking in Pakistan, has one more great advantage, it allows you to commune with the natural beauty of nature, with adventure. It differs from events organized in commercial places, where only the known name of the place matters, but the number of tourists staying in them at the same time prevents a real "survival" of these places ...
Therefore, if you want to experience ADVENTURES, if you want to get to know the REAL culture and tradition, if you want to commune with NATURE minimally changed by man - we invite you to Pakistan with us
Price per person (17 daysexpedition): 2600 USD
Do you have a question or suggestion? Do you want to come with us?
Check:
What does the price not include
Dates for expeditions and trekking
Photo gallery