Taming the six-thousander
11 - 17 days
Islamabad → Naran → Skardu → Sildi → Sarfa Brangsa (2 950 m) → Khoser Gang Base Camp (4 005 m) → Camp I (4 800 m) → Camp II (5 200 m) → Khoser Gang (6 046 m above sea level) → Khoser Gang Base Camp → Skardu → Naran → Islamabad

This is a challenge.
To face yourself.
Deliberately, but also romantic, as in the mountains ...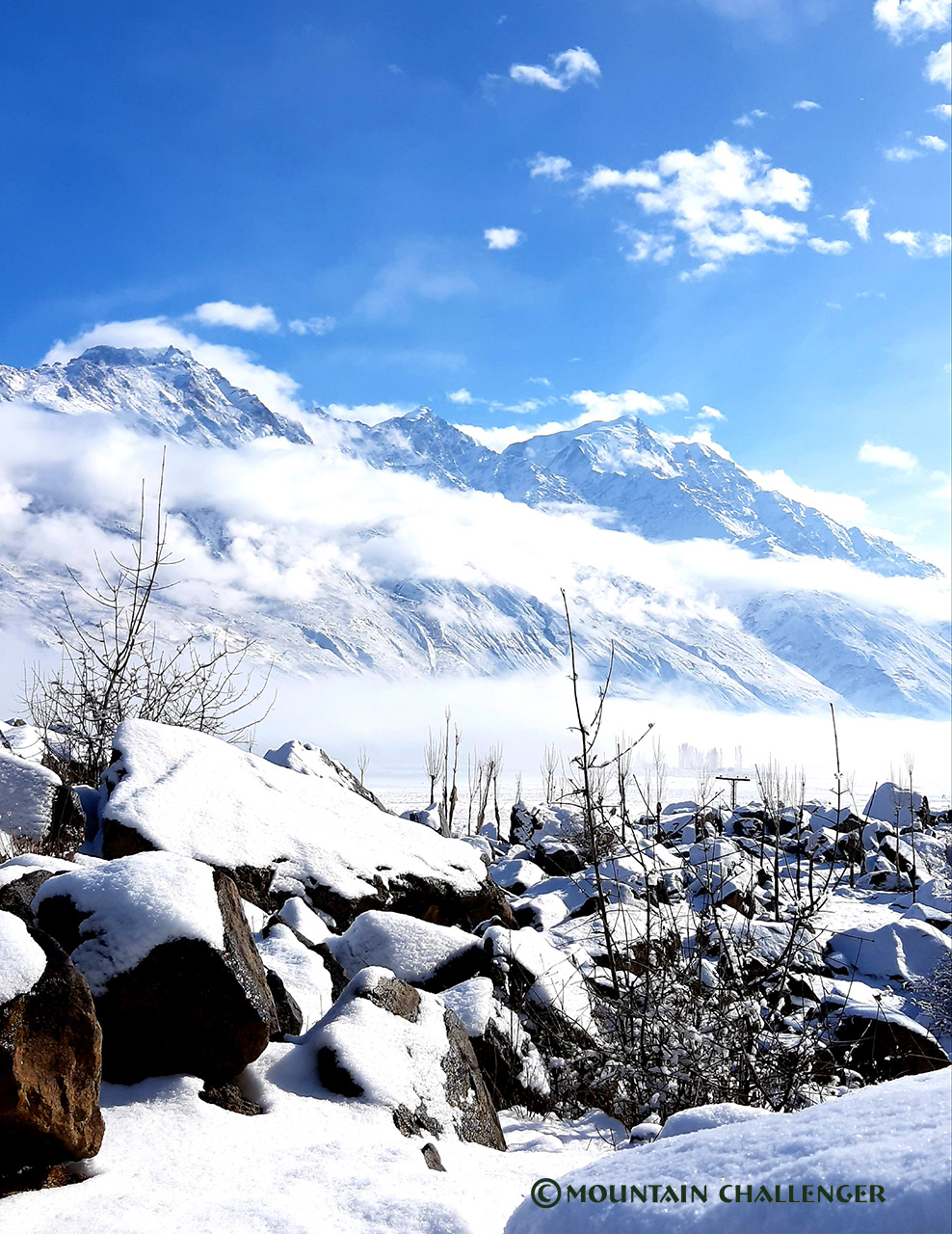 For those with experience. They know what winter conditions mean, even in the middle of summer. Who know what belaying means and know it in practice. And for those who want to get used to the ropes. And for those who do not want to, because the mountain just allows you to safely enter without ... For those who want to face the height and for those who feel the power within themselves. For all those who have a love for the mountains and common sense in making decisions, Khoser Gang is a good choice. Trekking and climbing do not take much time. If you are people with mountain experience and you walk or climb in the Alps or other mountains where you can get your body used to staying at higher heights - we invite you to get the Khoser Gang with us.
The summit rising in the Shigar Valley rises to an altitude of 6,046 m above sea level. It is not technically difficult, but its advantage is the wonderful panorama of K2 and Broad Peak, which can be admired from the top. Surrounded by many still nameless peaks of the Shigar Valley, it offers the opportunity to get to know the specificity of the Karakoram and climb - perhaps the first - six-thousanders. As an introduction to the collection. Perhaps as a preparation for reaching the next, higher peaks. It is not a very popular destination, which means that even in the middle of the tourist season you can enjoy the peace and explore this part of the Shigar Valley admiring the natural beauty and wildness of the surrounding nature.
First captured in the winter of February 3, 2022 by the team of Denis Urubko, Anton Kravchenko, Andrew Shlapnikow, Max Berngard
Expedition is intended for all people who have a mountain experience and good physical fitness ... This expedition, like other trekking in Pakistan, has another great advantage, it lets you experience the natural beauty of nature, with adventure. It differs from events organized in commercial places, where only the known name of the place matters, but the number of tourists staying in them at the same time prevents a real "survival" of these places ...
Therefore, if you want to experience ADVENTURES, if you want to get to know the REAL culture and tradition, if you want to experience the NATURE minimally changed by man - we invite you to Pakistan with us
Price per person (11 days expedition): 2000 USD
Do you have a question or suggestion? Do you want to come with us?
Check:
What does the price not include
Dates for expeditions and trekking
Trip plan
Photo gallery